What do we offer?
Your clinician will work with you to gain a better understanding of the problem or injury you have. We want to identify the specific cause of your problem so we can advise you on how to prevent this pain from recurring, as well as providing you with longer term results. Our overall aim is to improve your strength, mobility and coordination going forward.
When it comes to get deeper into the muscle layers to break down knots or adhesions, restore normal muscle function, and relieve pain our team has been trained extensively. Saying this, we'll always make sure the pressure applied is not excruciating, as your comfort is important to us.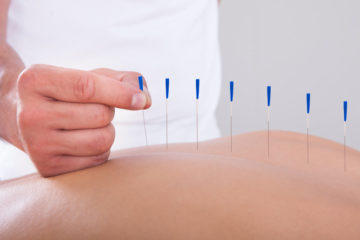 Acupuncture is a technique based on Traditional Chinese Medicine which successfully treats pain through the insertion of needles at specific acupuncture points to balance the body's...
Read More